Date: To be scheduled after Corona Virus update
Registration Fee: $375.00
Course requirements: None
Minimum Enrollment: 4
Gift Certificates available!
Instructor: Norman Pease
This is a 2 day (16 hour) course, and a 5 night (17.5 hour) course. Topics include how to sharpen and maintain carving tools, work space and safety, design from classical to modern, use of textures, and various techniques to produce carvings. The students will successfully carve several samples including engraved box front, scalloped shell, acanthus leaves, egg and dart molding, and a cabriole leg with ball and claw foot (Philadelphia school).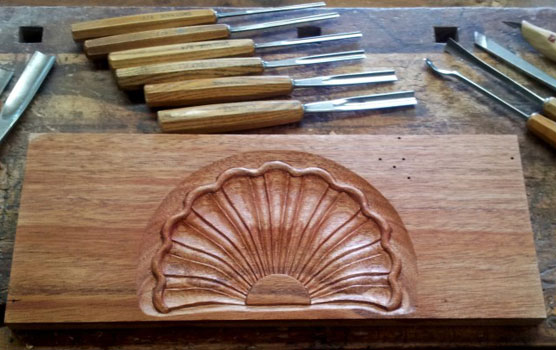 Material & tool requirements: No material or tools are required. However due to the limited number of tools available, students are encouraged to have some, if not all, gouges and knives which will be used. A list of these tools will be sent to you at the time of registration.